Prime Minister launches Druk Gyalpo's Kidu Relief Kidu
June 3, 2020
Posted by:

admin

Category:

News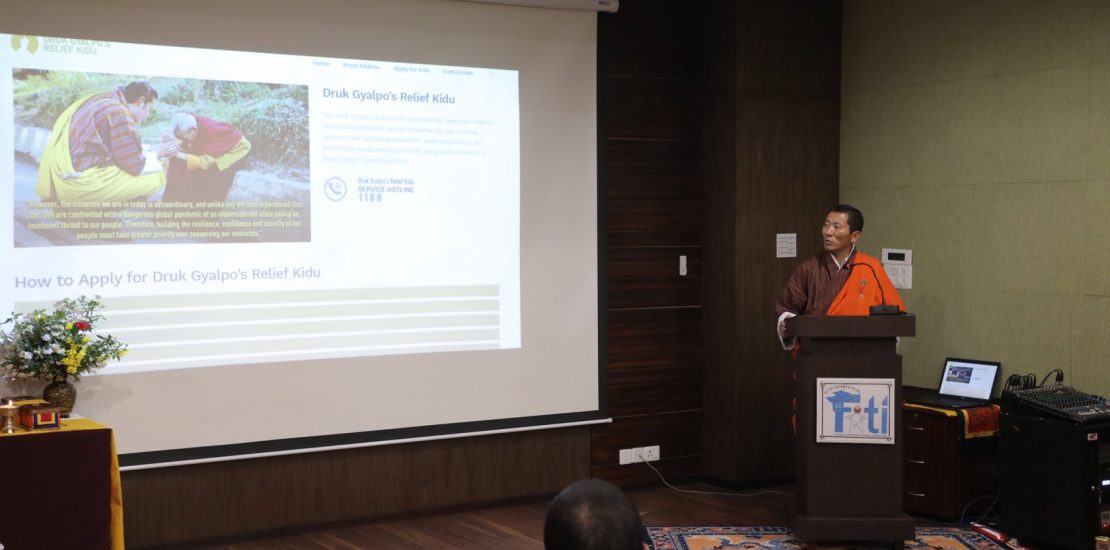 For an ordinary Bhutanese, in the COVID-19 situation, we can only worry and care about our own family members and the immediate circles. Likely so, it is important one takes care of the family in this challenging time.
But thinking beyond a household, exuding immense compassion and concern for the entire nation, is His Majesty The King who offers respite to the suffering of every Bhutanese in all parts of the world.
To think properly, every word and action of His Majesty translates as a kidu for the people of Bhutan at all times. However, today, the launch of Druk Gyalpo's Relief Kidu is an antidote to those who have been affected by coronavirus.
It is for those who have lost their jobs and livelihoods. There are those who have been directly hit and others who don't have means to feed their families the moment their work stops. It covers both formal and informal sectors.
Besides the cash grant from His Majesty, it is important to mention that His Majesty's kidu during COVID-19 is not just limited to that, as you are aware.
Given the fact that coronavirus is harsher on those with underlying conditions and old age, His Majesty initiated several kidu packages to protect the vulnerable section of the society from COVID-19 at all cost.
Making sure all Bhutanese have enough food and essential supplies during the emergencies, His Majesty commanded the government to go beyond basics and procure vital commodities for the nation to sustain for at least six months.
For the welfare of Bhutanese living and studying abroad, who are in want of financial support for logistics while battling the disease, His Majesty has ensured accommodation. For students in foreign land who are seeking to return but unable to afford, His Majesty has granted kidu.
These are a few to mention. To encompass the vastness of endeavours His Majesty undertake for each one of us is incomprehensible and beyond our human conception. It is also for the same reason that Bhutan will see through this turmoil and restore the country to a new realm.