October 2, 2020
Posted by:

admin

Category:

Press Releases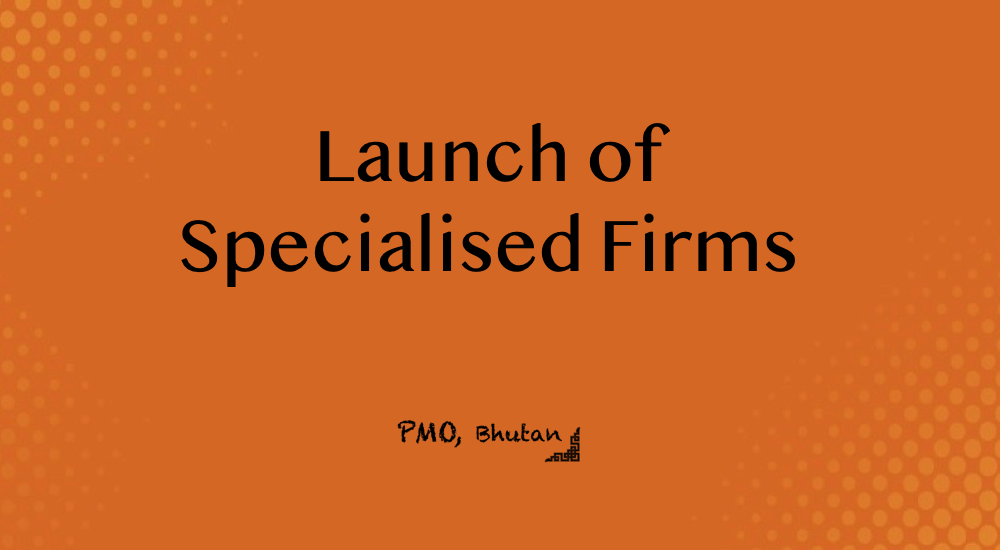 Press Release: Launch of Specialised Firms                                                                                                                                                                       October 2, 2020
In what is the next milestone of our journey to build Bhutan through professionalisation of the construction sector, the government launches yet another timely initiative- the Specialised Firms.
To begin with, seven Specialised Firms will engage youth who have studied various construction trades in the technical training institutes as well as those trained under the Build Bhutan Project (BBP).
In order to set sail, the firms that are certified by the Construction Development Board upon meeting the requirements will take up repair and maintenance works of the government.
The Specialised Firms is a critical component of the BBP, which was introduced as an important feature of the Economic Contingency Plan – Series I.
The BBP aims at addressing the immediate workforce gap in the construction sector, a situation further spawned by COVID-19. In the long run, it looks at creating a national workforce, that not just answers the demand for skills but also provides avenues for employment.
To begin with, the Specialised Firms will cover six construction trades:
1. Electrical (house wiring)
2. Plumbing
3. Construction carpentry
4. Steel fabrication
5. Masonry
6. Building painting
Initially, 19 interested groups had registered for certification, of which seven were certified by CDB before September 30, 2020.
The taskforce led by Department of National Properties, Ministry of Finance is in the process of packaging works for Phase II to be awarded to more firms as they see through the formal certification from CDB.
Meanwhile, the direct award work will apply only for fiscal year 2020-21.